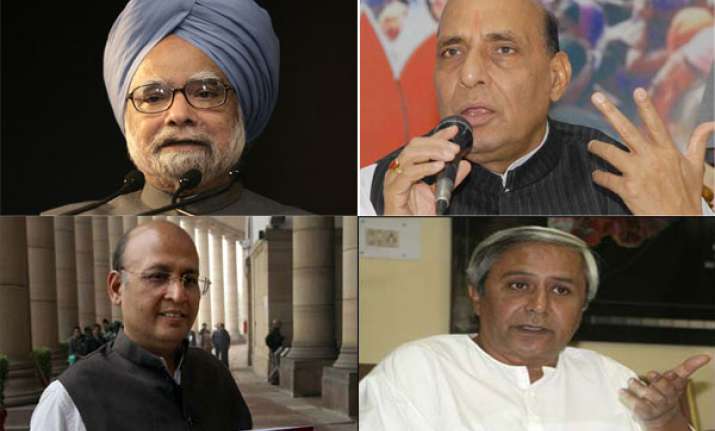 New Delhi, Feb 27: Now that the railway budget is out, we have a swarm of reactions coming up. Some have appreciated the new rail budget and some have called it a mere trash.
Let's have a look at the reactions.
Starting with Prime Minister Manmohan Singh, he appreciated the rail budget and termed it as reformist and forward looking. He also said that this kind of rail budget will definitely help in meeting the demands. Complementing Pawan Kumar Bansal he said that he has done a commendable job and praised him for his innovative ideas and making a way for expansion.
On the contrary, BJP did not agree with Prime Minister and accused UPA of incapable of reviving railways. BJP president Rajnath Singh said that UPA lacks vision to revive the railways and common man will have to pay for the losses railways is facing. He termed the unchanged fares as an ``eyewash'' as the fares were already hiked before the rail budget. He also said that UPA has presented a deficit budget without any significant improvement in infrastructure.
Chattisgarh Chief Minister, Raman Singh termed rail budget as `highly disappointing'' and also accused UPA of neglecting Chattisgarh in the budget. "The people of Chhattisgarh had a lot of expectations from the budget because the state comes under a high-revenue generation region for the railways but the expectations were let down," he said.