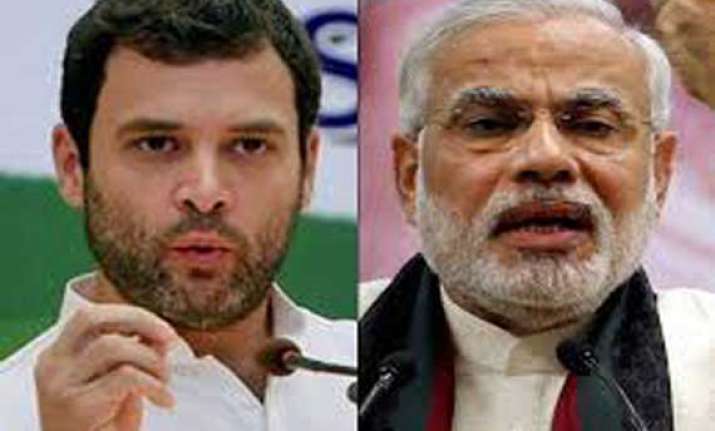 Amethi, UP: Congress vice president Rahul Gandhi on Wednesday hit out at Narendra Modi for dubbing his sister Priyanka's "neech rajniti" remark as an attack on his caste, saying people's actions are low, not their caste.
"Jaati nahi, karm neech hote hain (It is not caste but ones action that are low), he said when asked about the controversy triggered by Priyanka Gandhi's "neech rajniti" barb at Modi.
"Neech soch hoti hai, gusse ki soch hoti hai, Krodh ki soch hoti hai. (It is ideology which is low. There is an ideology of anger," he said, adding his focus was that more and more people vote and women get empowered.
BJP's Prime Ministerial candidate had on Tuesday played the caste card to counter Priyanka's attack and questioned whether belonging to a low caste was a crime.