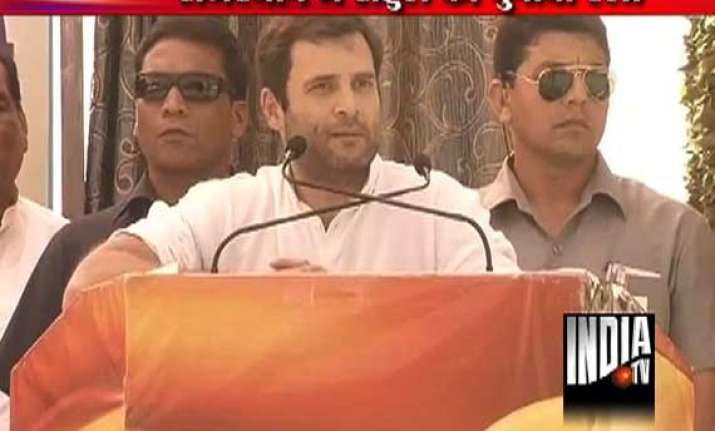 Churu(Rajasthan): Congress vice-president Rahul Gandhi today lashed out at the BJP and alleged that it was the BJP which instigated communal riots in Muzaffarnagar, Gujarat and Jammu.
Addressing an election rally, Rahul played his emotional card saying that he was ready to sacrifice his life for the nation like his father and grandfather.
Rahul Gandhi, for the first time, narrated what happened on the morning of October 31, 1984, the day his grandmother and then prime minister Indira Gandhi was assassinated by her Sikh bodyguards.