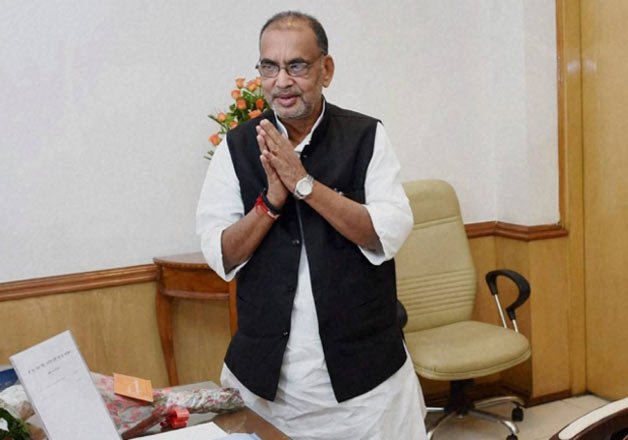 New Delhi: Union Minister of Agriculture Radha Mohan Singh today shocked many when he informed Rajya Sabha that love affairs and impotency were among the causes responsible for the suicide of more than 1400 farmers this year.
The statement could give fresh ammo to opposition that has already cornered the ruling Bharatiya Janata Party over Lalitgate and Vyapam scam.
In a written reply in Rajya Sabha to a question asking what has caused the death of so many farmers in India, Singh said, "According to the National Crime Records Bureau, causes of (farmer) suicides include family problems, illness, drugs... dowry, love affairs and impotency."
The opposition reacted sharply to his statement with Janata Dal (United) leader KC Tyagi saying that his party will file a notice against the minister.
Actor-turned-politician Raj Babbar said, "I don't think any other party like BJP has so disgusting and insensitive mentality towards the plight of farmers."
Reacting to the criticism by opposition, the veteran lawmaker from Bihar said, "Whatever data and description National Crime Bureau provides, we put it forward," adding that the government only considers the statistics given by the body.
The BJP-led NDA government, already under fire from opposition which has called it anti-farmer for its controversial land bill, will face even more sharp attacks for the statement by the minister.
According to recently released National Crime Records Bureau (NCRB) data, 5,650 farmers committed suicide in India last year. Bankruptcy and indebtedness are believed to be the major cause of nearly a quarter, or 22.8%, of these deaths.
'Family problems' of the farmers account for 20.1 percent of the total suicides. The other prominent causes of farmers' suicides were 'Failure of Crop' (16.8%), 'Illness' (13.2%) and 'Drug Abuse/Alcoholic Addiction' (4.9%), according to NCRB data.