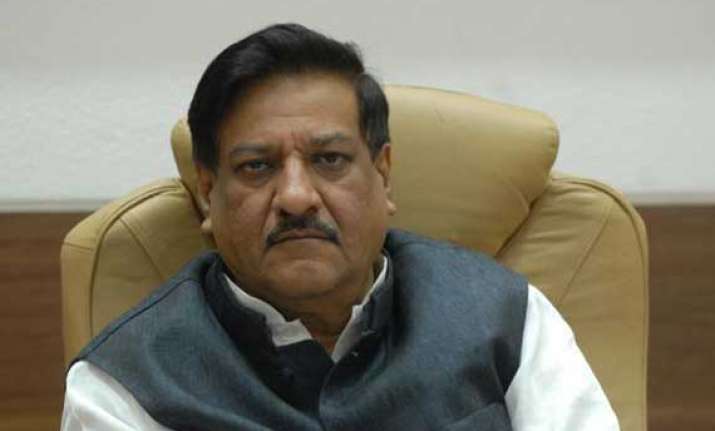 New Delhi: Amid media reports of Congress mulling over changing the CM of Maharashtra, a rattled Prithviraj Chavan has alleged that he is being targeted just because he refused to oblige a big builder.
Talking to a leading newspaper, Maharashtra CM Chavan said, "There is this leader who asks me to quickly clear files pertaining to a big builder. I refused to oblige him and after that an impression was sought to be created that I don't take decisions. I've taken several decisions regarding the real estate industry. I have interacted with associations of builders and told them that they can approach me in case of any difficulty. It is unfair to target me just because I refused to oblige a big builder,"
Chavan said that he had already offered to resign after Congress lost the Lok Sabha elections but Sonia Gandhi asked him to continue.
"She asked me to continue. One person cannot be held responsible for the poor performance of the party. In any case, as a disciplined soldier of the party, I will follow any instruction given to me by the high command," Chavan said.
Maharashtra CM was of the opinion that the Lok Sabha results will have no impact on assembly results as the issues are different for Lok Sabha and assembly elections.
"The Lok Sabha polls were unique in that they were fought without any consideration of caste or creed. But the euphoria generated in favour of the Bharatiya Janata Party (BJP) may not last till the assembly polls. When the Congress-led UPA II said there were genuine economic difficulties confronting the government, the BJP ridiculed it. Now, the same party is saying it is difficult to control prices. This time the anti-incumbency factor could well work against the BJP," Chavan said.
When asked to comment on why the Congress was completely wiped out from Mumbai, Chavan replied, "Our biggest problem was the lack of projection of our achievements. This is one area that I will look into personally."