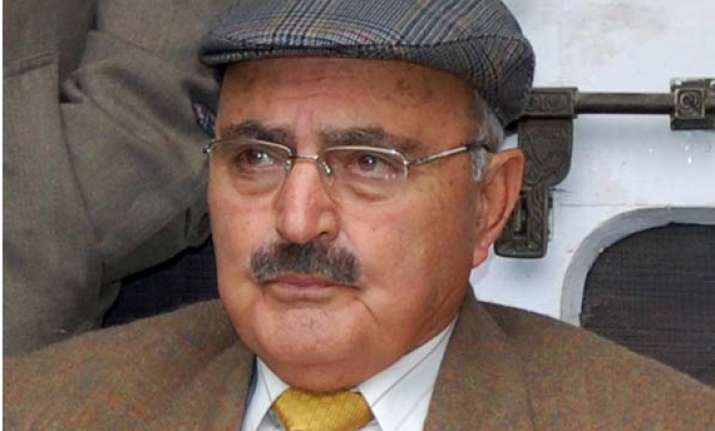 Srinagar: Known for his statements that have rocked the National Conference-Congress alliance in Jammu and Kashmir, senior NC leader Mustafa Kamal said Saturday the pre-poll alliance between the two parties might benefit none of them.
"I was never in favour of the pre-poll alliance with the Congress party," Kamal told a local news agency here.
"Our alliance with the Congress would neither benefit us nor the Congress and it may prove to have been an unprofitable deal for both the parties."
He said the Congress would have easily forged an alliance with the opposition Peoples Democratic Party (PDP) but for the PDP's withdrawal of support to the Congress-led government of Ghulam Nabi Azad in 2008.
Kamal, who is the younger brother of the NC patron Farooq Abdullah and the uncle of Chief Minister Omar Abdullah, disclosed he had expressed his reservations about the present NC-Congress pre-poll alliance.