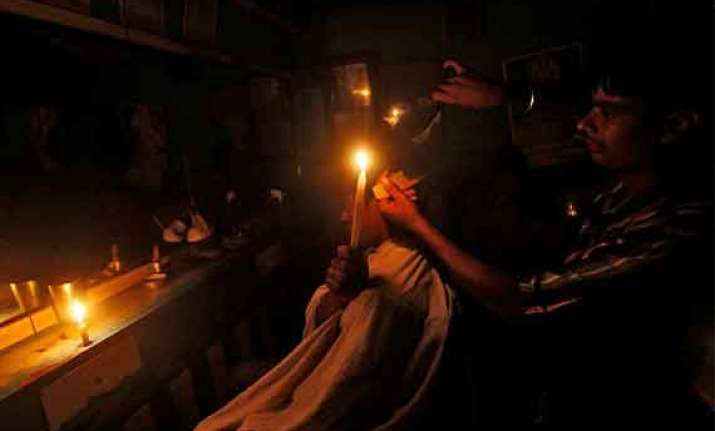 Lucknow: The power scenario in Uttar Pradesh continues to be grim as capital city residents protested the erratic power supply and took to the streets to vent their anger.
A junior engineer of Utretia power station was held hostage by people here late Wednesday. They were protesting the long power cuts, most of which, the residents said, were unscheduled.
The angry residents also resorted to violence for over an hour. Police had to be called in to disperse them.
Similar reports trickled in from different parts of the state as angry locals took to streets protesting the power cuts. The situation was further aggravated by low voltages at many places in the state capital, now represented in parliament by BJP president and Home Minister Rajnath Singh.
Angry people raised slogans against the state's Akhilesh Yadav government. They also turned their ire on Rajnath Singh for not doing anything so far.