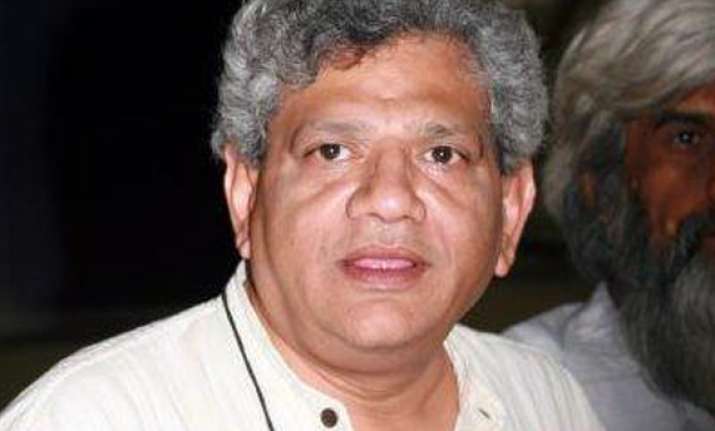 New Delhi, Feb 9: The post-poll situation in Uttar Pradesh, especially the "combinations and manipulations" in case of a hung assembly, would "significantly influence" the UPA-II coalition at the Centre, the CPI(M) has said. 

"In the current situation, in the case of a hung assembly, post results, the combinations and manipulations that follow for establishing a majority will significantly influence the balance of coalition at the Centre," senior CPI(M) leader Sitaram Yechury said. 

This was the reason why these elections were causing "such a campaign flutter" and evoking "so much passion and acrimony", he said in an editorial in the forthcoming issue of party organ 'People's Democracy'.

Noting that UP poll results have always had a bearing on national politics, he said the number of Lok Sabha MPs from the state "often decides the composition of the central government and its leadership."

Observing that UPA's "problems" with its allies were mounting with "relentless shedding of 'crocodile tears' for the common man and throwing of tantrums by the Trinamool Congress", he said the coalition was also facing trouble from the mega scams like 2G and Antrix-Devas scam and "new areas of conflict" like the Army chief's age controversy and Andhra Pradesh IAS officers protesting CBI action against them. 

Besides, price rise continues to burden the people, distress suicides of farmers continues unabated and the Prime Minister himself admits that the nutritional status of our children is a 'national shame', the CPI(M) leader said. 

He said the government's confidence to "brazen out" these appeared to arise from the hope that the current assembly poll results in some states would be in its favour and the main opposition BJP suffering from "visible discomfort and disarray".

"On this basis, the UPA is preparing to launch a more aggressive offensive of liberalisation in the current budget", Yechury added.