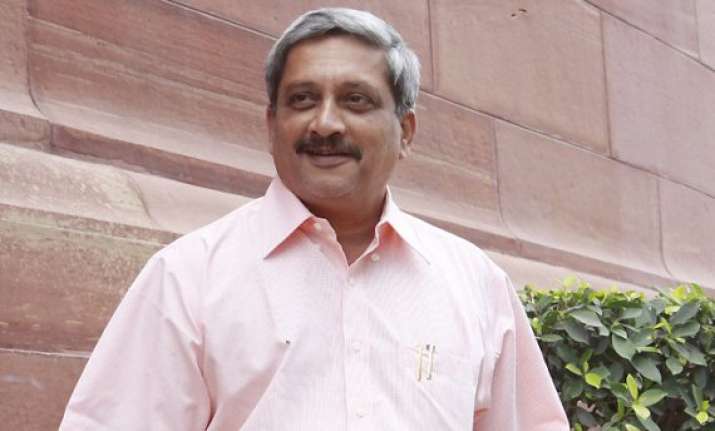 Srinagar: The recent spurt in strikes by militants in Jammu and Kashmir was aimed at disrupting the Assembly polls underway in the state, but those designs have been foiled by the people who have come out in large numbers to vote, Defence Minister Manohar Parrikar said on Thursday.
"This (attacks by militants) is an attempt to bring it (high voter turn-out) down again. But we managed to get good voting. You see Tral, for example... from 1% to 37.8% (voting).
"People are coming out in large numbers to vote. People of Jammu and Kashmir want to be part of India and the democratic system," Parikkar told reporters as he arrived here on his maiden visit to the state after assuming office. The purpose of his trip is to review the security situation in the state in the wake of the multiple instances of attacks by militants, including the deadly strike on December 5 at an army camp in Uri that left 11 security personnel dead.
Parikkar said that the possibility of more such attacks cannot be ruled out with two more days of voting left in the state where the Assembly polls are being held over five phases. The two remaining dates on which polling is to be held are December 14 and December 20. The counting of votes is on December 23. "Till the elections are on, the possibility (of more attacks) cannot be ruled out. We are alert about it," he said.
Parrikar, meanwhile, remarked that the morale of the troops in Kashmir was high and they were effectively dealing with any situation.
"It was seen when they tackled both the Uri and Nowgam infiltration incidents in a professional way.
"The casualties they suffered was at the beginning of the operation. Otherwise, the army did an extremely professional job. Civilians were not allowed to be affected (by militants), that was the biggest success," he said.