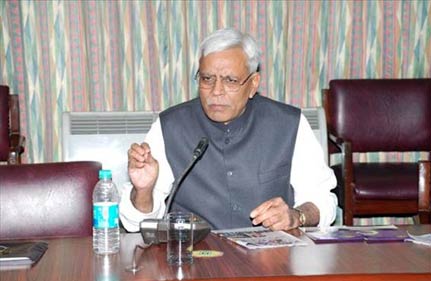 Patna, Nov 17: The ruling JD (U) today said Prime Minister Manmohan Singh and UPA chairperson Sonia Gandhi owned an explanation to the nation on the allocation of 2G spectrum following Supreme Court's observations on the controversy.
Alleging that the Centre had tried to cover issues related to the "biggest-ever scam of the country", JD(U) national spokesperson Shivanand Tiwari said Janata Party chief Subramaniam Swami had sought PMO sanction for prosecution of former telecom minister A Raja way back in November 29, 2008.
"The Public Complaint and Pension Ministry had responded to Swami in March 2010 saying it would not be appropriate to prosecute Raja," he said.
Now the Supreme Court had made observations against the PM and the PMO for delay in grant of sanction for prosecution, Tiwari said.
Alleging that Raja had "openly defied and overlooked" rules in allotting 2G Spectrum Licences, he said "The Prime Minister can't escape responsibility in the issue."
"The process adopted for the distribution of the licences has been in the public domain ... People at the top were aware of it," he said, adding, 100 out 222 applications were rejected, while 85 others were declared ineligible to which the finance department concurred.
He also criticised Gandhi for targeting Chief Minister Nitish Kumar during her election campaigns in Bihar. PTI