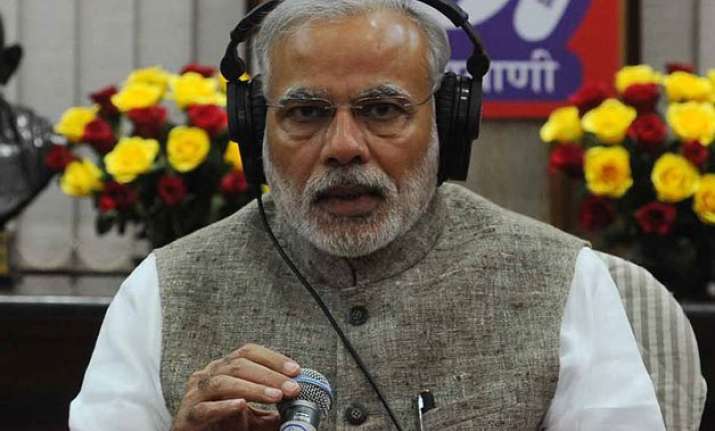 New Delhi: The next edition of Prime Minister Narendra Modi's All India Radio (AIR) programme 'Mann Ki Baat' will be broadcast on July 26.
The Prime Minister has invited ideas from people for the programme on an open government forum.
 
"Looking forward to share 'Mann Ki Baat' this Sunday (July 26). Share your inputs and ideas for the programme," he tweeted this morning.
The audio records of 'Mann ki Baat' are also available on a government's web portal mygov.in., an initiative by Modi government to provide an open platform for citizens' engagement and make governance inclusive from below across a range of activities.  
The first edition of the programme was aired on October 3, 2014.
United States President Barack Obama was additionally an element of the January edition of 'Mann Ki Baat'.
The programme has generated an encouraging response from citizens across the country. It is simultaneously broadcast live on all channels of All India Radio and Doordarshan.