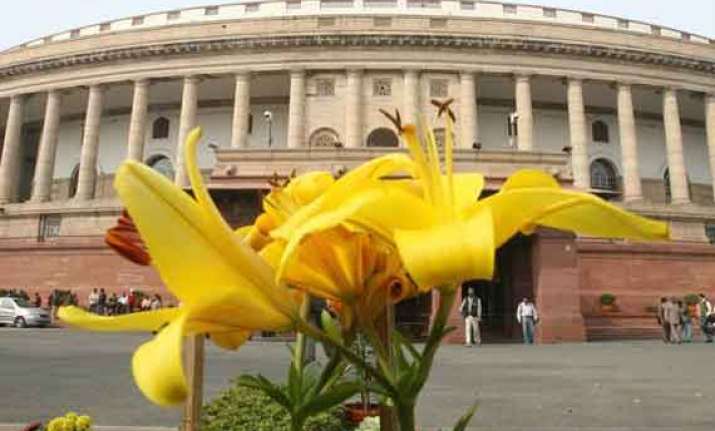 New Delhi: Controversy over Telangana along with a number of other issues today washed out proceedings in Parliament for the second day which also saw two members from Andhra Pradesh, including one from Congress, giving notices for a no-confidence motion in the Lok Sabha.
Both the Houses were disrupted as members created uproar over creation of separate Telangana state, harassment of Tamil fishermen by Sri Lanka, 1984 anti-Sikh riots, Pathribal fake encounter case and killing of a student from Arunachal Pradesh in Delhi last week.
Trouble started in both Lok Sabha and Rajya Sabha as soon as they met for the day, leading to adjournments. Lok Sabha was adjourned till noon and then till tomorrow. Rajya Sabha was also adjourned, first till noon and then till 2 PM and finally for the day.
The Lok Sabha saw members from Andhra Pradesh, cutting across party lines, storming the Well shouting slogans in favour or against separate Telangana. While YSR Congress chief Y S Jagan Mohan Reddy as also several members from Seemandhra were holding placards for 'United Andhra Pradesh', those from Telangana wanted the bill for the separate state to be brought early.
TRS chief K Chandrasekhar Rao and his party colleague Vijaya Shanthi were, however, in the aisle.