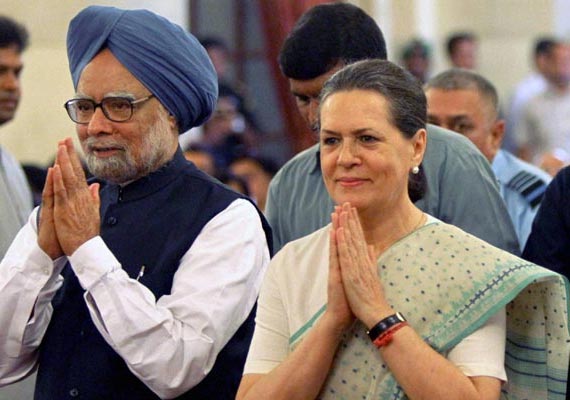 New Delhi, May 22: On the eve of the fourth anniversary of UPA-II, opinion polls have not brought any cheer to the government, predicting slide in the ruling alliance's tally amid rising dissatisfaction among large sections of urban voters over its performance.
Headlines Today-CVoter opinion poll predicted that the United Progressive Alliance (UPA)'s tally was set to crash by 95 in the 2014 Lok Sabha elections. However, it said the biggest surprise was that the UPA's loss is not automatically translating to big gains for the Bharatiya Janata Party-led National Democratic Alliance (NDA).
"The lion's share of the seats would, in fact, be cornered by smaller parties which have not yet disclosed their cards. While this alternative front looks set to bag as many as 68 more seats, the NDA might just add 27 more seats to its 2009 tally," it said.
CNN-IBN Urban India opinion poll showed that people were largely dissatisfied with the UPA-II government and a majority believed that it does not deserve another term to rule.