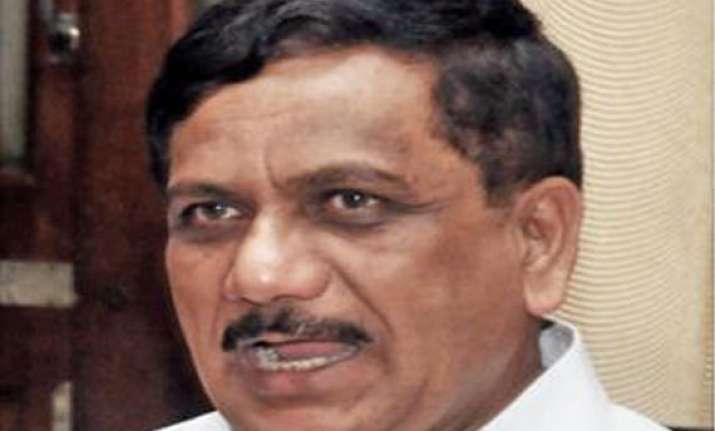 Bangalore, Feb 24: One more legislator of Karnataka's ruling BJP Saturday quit the assembly pushing the Jagadish Shettar ministry to the brink of collapse but the chief minister remained unfazed.
H.S. Shankaralinge Gowda, who represents the Chamaraja constituency in Mysore, about 130 km from Bangalore, submitted the resignation to Speaker K.G. Bopaiah here. He later said he would soon join Janata Dal-Secular (JD-S).
The speaker's office said Gowda's resignation has been accepted.
Bopaiah also accepted the resignation of BJP legislator C.P. Yogeshwar who submitted the letter Friday. Yogeshwar had quit as forest minister Thursday.
These resignations brought down the Bharatiya Janata Party's strength in the assembly to 104, including the speaker. The party has the support of one of the seven Independents who is a cabinet minister.
The combined opposition strength, including six independents, stands at 102 with Congress having 71 members and JD-S 25.
The one nominated member in the house is a BJP member.
Shettar, however, remained unperturbed over the continuing desertion in the ruling party ranks. "Those who want to leave, are free to go. My government is stable and will complete the term," he told reporters here reacting to Gowda's resignation.
The resignations from the BJP come ahead of the assembly elections due in May. The assembly is 225 strong, with 224 elected members and one nominated.
So far 16 BJP members, including BJP's first chief minister in the state B.S. Yeddyurappa, have quit the assembly and the party.
Of them, 12 have joined Karnataka Janata Party led by Yeddyurapppa. While Shankaralinge Gowda is going to JD-S, Yogeshwar is trying to join the Congress.
The other law maker who has quit, Haladi Srinivas Shetty from the coastal town of Kundapur, has not made public his plans. He quit July last year over denial of a ministerial berth.
Resignation of two more BJP assembly members are pending with the speaker while one more has announced he would quit soon.