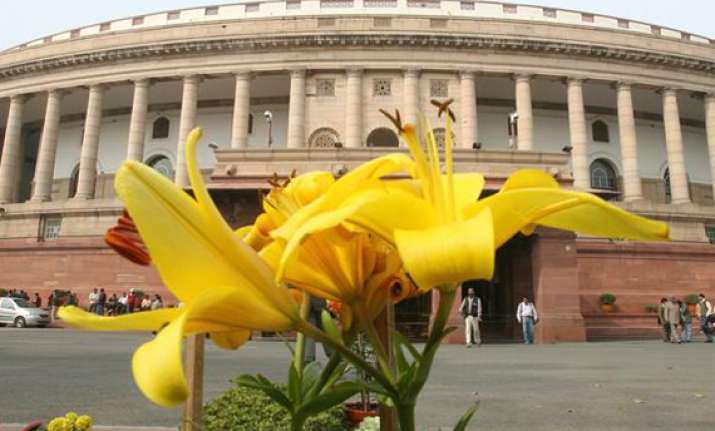 New Delhi, Apr 25: Phones of MPs should be tapped by security agencies only after taking permission from presiding officers of the House concerned while in case of other political leaders, party chiefs must be informed, a parliamentary panel has recommended.
The report of the Standing Committee on Home Affairs took note of incidents of unauthorised phone tapping and getting call data records of some prominent individuals including politicians for "ulterior motives" and said such incidents should not occur in future.
Asking the Home Ministry to make strict guidelines in this regard, the panel said, "There were also alleged reports of the country's elite intelligence agencies being involved...The Committee is of the view that there should be a mandatory provision that before getting CDR or tapping telephone of a sitting member of Parliament, permission of the Presiding Officer of the concerned House should be solicited."
The report of the Committee, which was tabled today, said "Similarly in the case of other political leaders, the chief of party may be informed before taking any such action."
According to the it, the Delhi Police Commissioner accepted before the Committee that the police had failed to break Anurag Singh who was the last man of the chain involved in the getting call data records of the Leader of Opposition in Rajya Sabha Arun Jaitley despite all techniques available at their disposal.
"There were some suspects who we thought could be behind him. We interrogated them also, but neither could we have any technical link between Dr Anurag Singh and those people nor did anything emerge in the interrogation to link them with the crime," the Commissioner said.