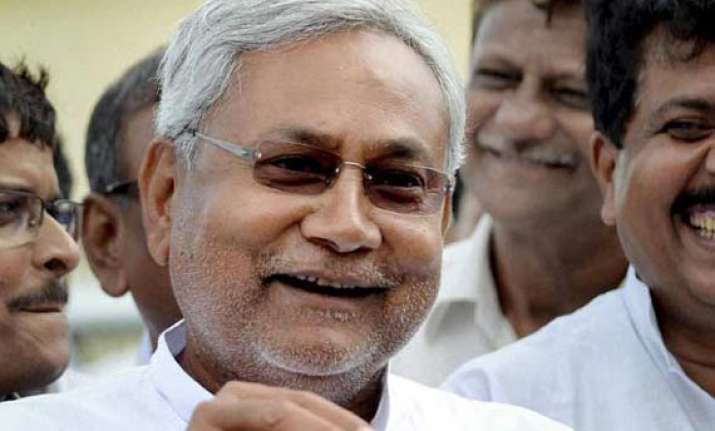 Patna: Bihar Chief Minister Nitish Kumar took to the streets Sunday seeking a "special status" for his state in a protest which saw thousands of his party activists block road and rail traffic.
Large groups of Janata Dal-United (JD-U) activists, at places running into a few hundred, squatted on rail tracks all over the state, disrupting train traffic.
They also blockaded highways and other key roads across the state.