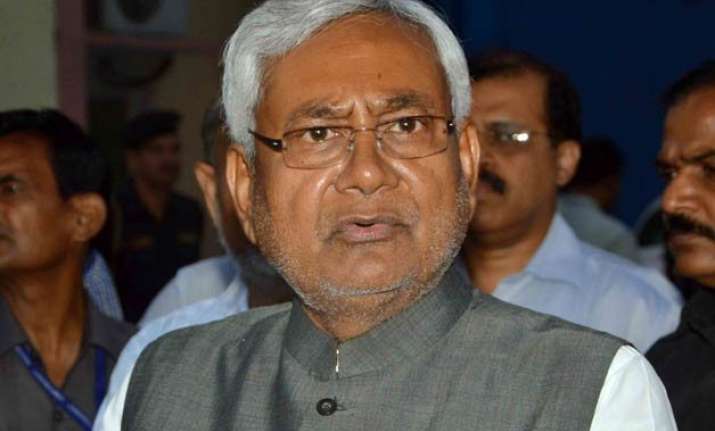 Patna: Bihar Chief Minister Nitish Kumar gave 'zero marks' to the Bharatiya Janata Party (BJP)-led NDA government which will complete one year in office on May 26.
Janata Dal (United) leader said that the government 'wasted' almost one year as it has failed to fulfil even a single promise made before the Lok Sabha polls last year.
The Chief Minister claimed that people are disappointed with government's development graph.
"I have seen several waves in my political career... People are disappointed with the NDA government's graph... it has gone down very fast in a very short span of time. It has failed on all fronts," Nitish said yesterday.
He also chided Prime Minister Narendra Modi for making 'false' promise of generating employment and bringing back black money from abroad and depositing Rs 10-15 lakh in every poor man's bank account.
When asked about the denial of permission to him to visit Janakpur in Nepal recently, the CM referred to Modi's frequent foreign visits saying 'it was good that he was in the country at least for a while'.