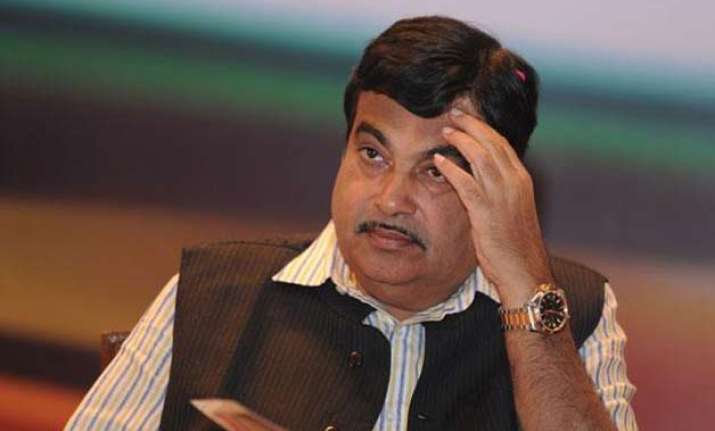 New Delhi/Mumbai: Union Transport Ministe Nitin Gadkari was today at the centre of a controversy over reports that he and his family spent two nights on a luxury yacht owned by Essar group in the waters of French Riviera in July, 2013 on which a PIL has been filed in the Supreme Court.
Political rivals used the opportunity to attack the minister and his party while Gadkari denied any wrong doing saying he has not taken money from any corporate in his life.
He admitted he had taken a chopper ride from French city Nice to Riviera waterfront for the yacht cruise during a trip he had made in 2013 when he said he was not a minister, MP or MLA and he had paid from the entire trip from his "family account".
The controversy erupted out of a 'whistle blower' deciding to go public with internal company communications of Essar Group, which he claimed, showed how the corporate cultivated individuals in positions of power and influence and showering gifts and favors to push its interests.
Noted Supreme Court advocate Prashant Bhushan, whose NGO Centre for Public Interest Litigation (CPIL) filed a PIL in the Supreme Court, on the issue today said it concerns the "well-oiled mechanism" of Essar corporate with which it "compromises" top ministers, bureaucrats, politicians, MLAs and media personnel.
"Big luxury yachts are used by the Essar to entertain families of big politicians like Nitin Gadkari," he said.
Bhushan said they have demanded an independent inquiry into the whole issue as it was a very sensitive because big corporate can compromise the system of the nation through leak of documents and other things.
He alleged that ESSAR gives smart phones to politicians, maintain their monthly recharge and scholarships given on VIP references.