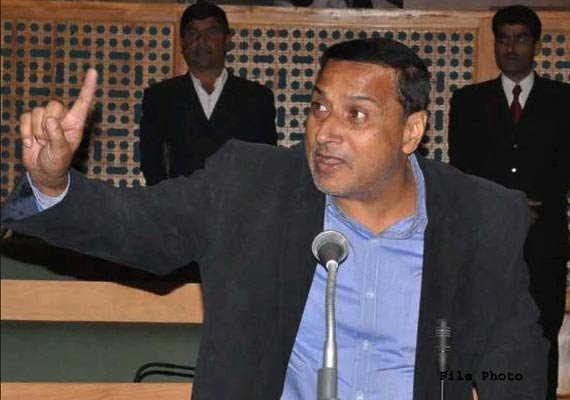 Jammu: A day after putting in his papers as minister in Jammu and Kashmir government, senior Congress leader Sham Lal Sharma today called for a Hindu Chief Minister in the state while attacking some of his NC colleagues over "discrimination" against daily wage workers of Jammu region.  Sharma, who resigned as Minister for Public Health Engineering and Flood Control yesterday, said he had to resign from the Cabinet after two senior NC leaders resorted to "blackmailing".
"A senior NC leader and Cabinet minister Mohammed Akbar Lone blackmailed me as he wanted me to keep rules aside and adjust his men in the list of daily wage workers that we had decided to regularise in the department.  "Lone said that only after I include the names of his men he will sign the order to regularise the daily wage workers of my department who had served for more than ten years," Sharma told reporters in Jammu today.
Sharma also said that the reason for his resignation was the "discrimination" with the Jammu-based 'daily wage' workers of the PHE department.
"Last year, when I took the charge of the PHE department I found that since 1994 around 11,984 daily wage workers were regularised in the department and out of which 11,129 were from Kashmir division and only 855 from Jammu division," Sharma claimed.
He also called for a Hindu Chief Minister in the state.  "It is up to the voters of the state, if they want a Hindu Chief Minister they can elect one," he said.