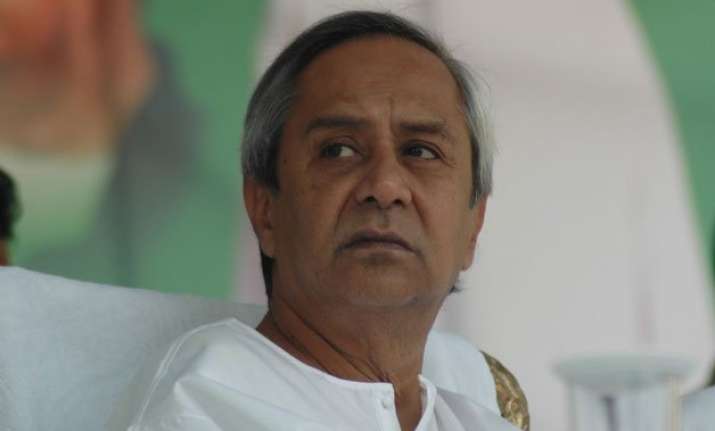 Bhubaneswar: Odisha Chief Minister Naveen Patnaik today expressed mixed reaction to the rail budget as he hailed some decisions and expressed disappointment on others.
"Due allocations have been made for our ongoing major projects like Khurda-Bolangir, where state government has committed to provide land free of cost and bear 50 per cent of the project cost," Patnaik told reporters here.
Stating that there was an overall increase of about 53 per cent in the budget outlay of Railway, Patnaik said "Odisha has also been correspondingly given an increase in allotment.
"Some of the traditionally neglected railway sections like Sambalpur-Titlagarh and Sambalpur-Talcher have been given due weightage," Patnaik said.
However, Patnaik said he was disappointed at the token allocation of Rs 1,000 only for the proposed railway wagon factory at Sitapalli in Ganjam district.
"Further, when there is a package for North East and Kashmir regions, no such special package has been given for our inaccessible and backward districts with zero railway network despite our commitment to provide land free of cost along with 50 per cent of project cost," Patnaik said.
In some of the projects, Railways Minister Suresh Prabhu has made allocations more than the demand made by the state government. While the state government had asked Rs 150 crore for Sambalpur-Talcher (doubling-Third Line), Prabhu allocated Rs 194 crore for the 2015-16.
Similarly, in case of Sambalpur-Titlagarh line, the budget made provision of Rs 470 crore against the state's demand of only Rs 200 crore. Bhadrak-Nirgundi third line project got Rs 125 crore against the state's demand of Rs 100 crore.
Odisha which last year got only Rs 1420 crore in the rail budget, this time (under NDA regime) could get Rs 3112.48 crore, claimed East Coast Railway General Manager Rajiv Vishnoi.
"While there is total plan outlay for East Coast Railway is Rs 1576.01 crore, an amount of Rs 1536.47 is meant toards extra budget resources," Vishnoi told reporters here.
Orisha Pradesh Congress Committee (OPCC) president Prasad Harichandan, however, said the provisions made in the Rail Budget were not enough for the state like Odisha.  Raising question for not having new trains in the budget, the state unit of CPI dubbed the Rail Budget as "dormant and unusual".