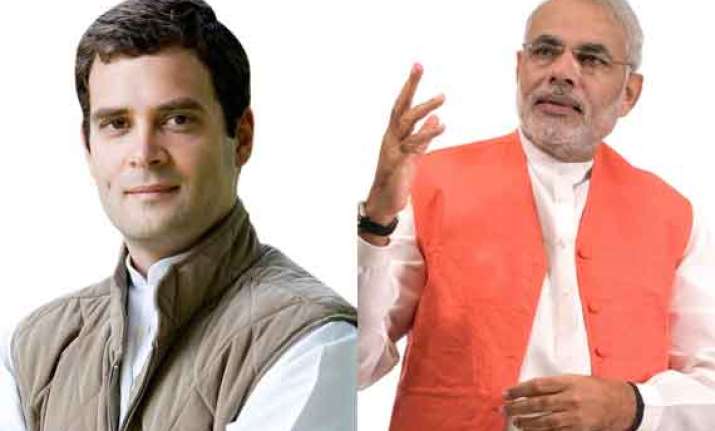 New Delhi: It was a spectacle of bonhomie in the Central Hall of Parliament as Prime Minister Narendra Modi greeted his political adversary Rahul Gandhi warmly grabbing his hand, while Congress President Sonia Gandhi chatted intermittently with BJP veteran L K Advani.
The occasion was the joint sitting of both Lok Sabha and Rajya Sabha, addressed by President Pranab Mukherjee, that saw political rivals from Left, Right and Centre exchanging pleasantries.
The exchange of greetings between Modi and the Congress Vice-President caught the attention of everybody. The Prime Minister was seen warmly grabbing Rahul's hand.
Modi greeted the Congress Vice-President who was seated in the eighth row along with senior Congress leaders Motilal Vora and Jairam Ramesh.
As soon Modi, dressed in his usual half kurta and jacket, came close to Rahul, he held his hand bringing an instant smile on the Congress leader's face.