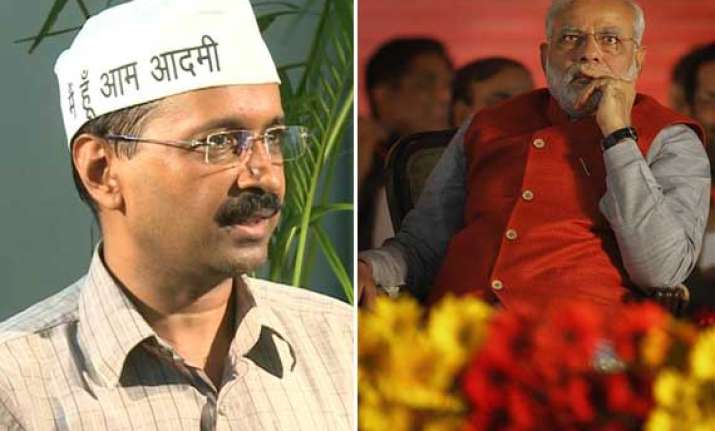 New Delhi: Former Delhi Chief Minister Arvind Kejriwal has decided to take BJP's prime ministerial candidate Narendra Modi head on in upcoming general elections.
In an exclusive interview to a leading economic daily,  Kejriwal said that both BJP and Congress are "faces of Reliance".
Launching a scathing attack on Modi, Kejriwal said," Mukesh Ambani will run India for next five years if Modi comes to power just as Ambani ran India for 10 years of UPA."
"We have to make people aware about this...they are fed up with Congress...they think Narendra Modi is a change...but he is not...there's lack of information among voters about this...we will inform them," Kejriwal added.