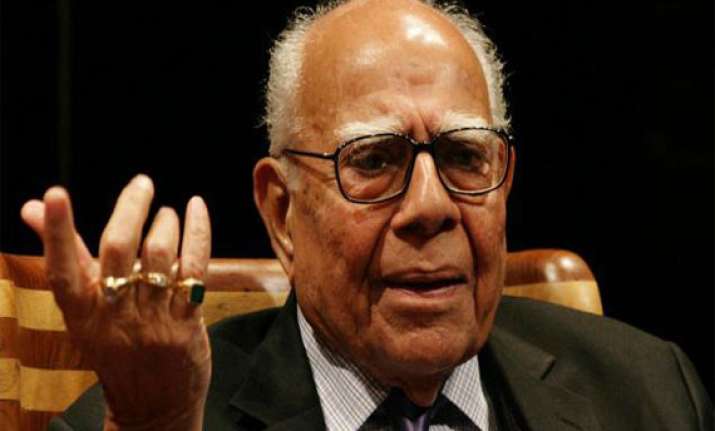 Bhubaneswar, Feb 28: Batting for Gujarat Chief Minister Narendra Modi as Prime Ministerial candidate, eminent lawyer and Rajya Sabha MP Ram Jethmalani yesterday said Modi would be the best choice for the post.
"In my opinion Narendra Modi will be the best prime minister of the country," Jethmalani told reporters replying to query during a visit here.
"I have already made my position very clear. I have nothing to hide (about Modi's choice as PM)", said the Rajya Sabha MP, who was here to represent a private company before Justice M B Shah Commission probing into alleged illegal mining activities in Odisha.
Jethmalani, who had supported Modi for the top post last year while demanding that BJP President
Nitin Gadkari
step down, said the Gujarat chief minister should be projected as the future PM candidate.
He had also said last month that he believed Modi was "impeccably secular."
Regarding Shah Commission's functioning, Jethmalani said the probe panel is doing a good job.