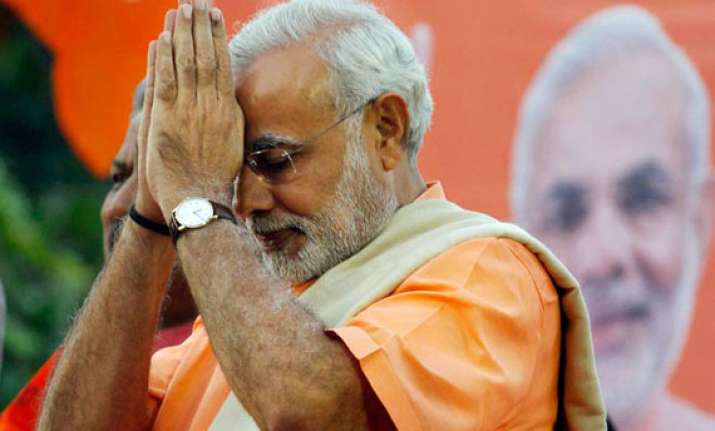 Ahmedabad: Within hours of the BJP announcing his name as candidate from Varanasi, BJP prime ministerial candidate Narendra Modi tweeted; "Grateful to the Party for giving me opportunity to contest the election from the holy city of Varanasi! An honour to contest from Varanasi."
Modi further tweeted: "With blessings of Ganga Mata & Kashi Vishwanath, let us work towards success of Mission 272+ & create a strong, vibrant & prosperous India." 
Modi's candidature was announced after much haggling and persuasion among the top BJP echelons, with Dr Murli Manohar Joshi, the sitting MP from Varanasi, unwilling to vacate his constituency for Modi.  
Dr Joshi even went to the extent of saying, it was a "sin" for him to enter Parliament and a "boon" for having been elected from Varanasi. He was ultimately persuaded to contest from Kanpur, where he will face Coal Minister Sri Prakash Jaiswal.  
The Congress is yet to announce its candidate from Varanasi. 
It remains to be seen whether Aam Aadmi Party leader Arvind Kejriwal, who had vowed to contest against Modi from any where in India, agrees to take on Modi in Varanasi.