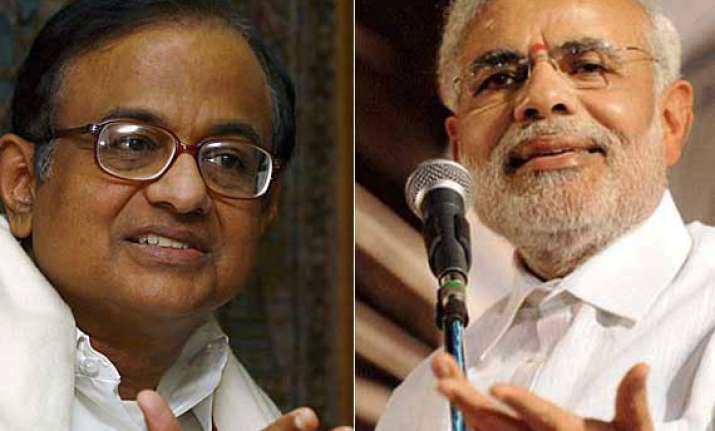 New Delhi: Finance Minister P Chidambaram today attacked BJP's PM candidate Narendra Modi saying there are "deep flaws" in his character and warned people against the "danger" from one individual taking over the party, cabinet and government.
"It is no longer BJP led by Modi. It is BJP supplanted by Modi. These are dangerous things that people of India must watch carefully. If party, democracy, republic, cabinet, government, everything is supplanted by one individual, then it is dangerous.
"I, me, mine (of Modi). People have enough time to reflect," the senior congress leader told reporters at the AICC headquarters here.
Chidambaram's attack came close on the heels of Modi targeting Sonia Gandhi at an election rally in Assam and demanding that she come clean on who helped the two Italian marines get "safe passage" from the country after killing two fishermen off the Kerala coast.
"Sonia Gandhi should answer the people on who helped the two Italian marines get safe passage from India after killing two fishermen in Kerala," he said.