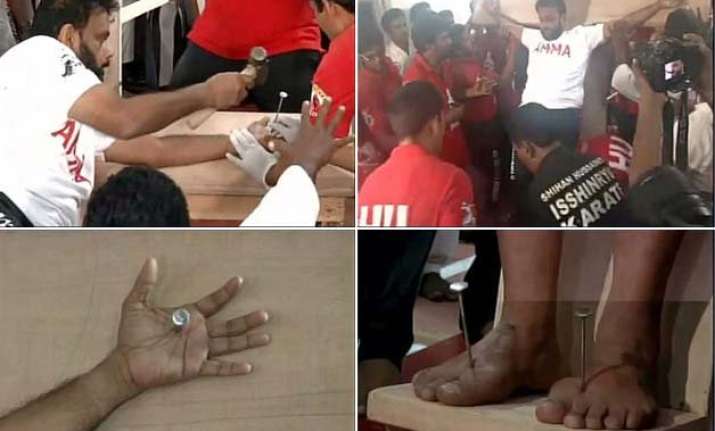 Chennai: A supporter of AIADMK chief J Jayalalithaa today crucified himself to put forward his demand that former should return to the active politics of the state and she be made the Chief Minister.
The man has been identified as Shihan Hussaini.
Shihan crucified himself on a wooden cross as dozens of AIADMK workers watched and filmed the incident.
In this video by Ruptly TV,  you can actually see Shihan's aides digging 6-inch nails into his hands and feet.
Shihan claimed that he was a Karate expert.
Writhing in pain, the man remained hanging from the wooden cross for more than six minutes.
Jayalalithaa was forced to quit her office last year a Bengaluru court sent her to jail in a corruption case.
Watch video: