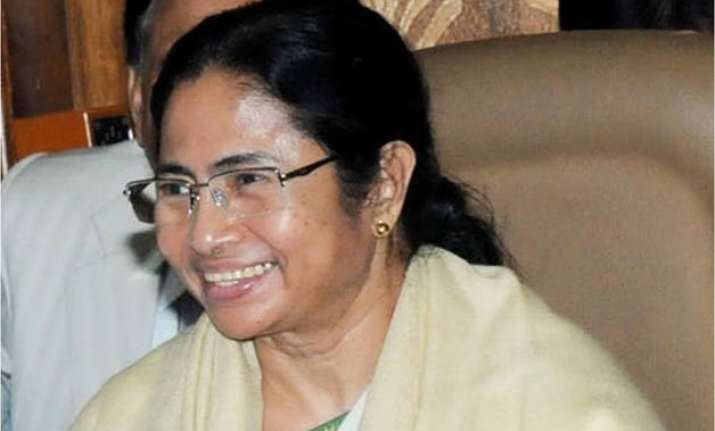 Kolkata:  West Bengal Chief Minister Mamata Banerjee today called for improving ties with Pakistan and Bangladesh.
"Lets make the relationship between India and Pakistan in the days ahead better. If Pakistan and Bangladesh cricket teams can play together, then why can't we work for the benefit of our countries together," Banerjee said at a function to celebrate the life and works of famous Urdu poet Muhammad Iqbal.
She said India, Pakistan and Bangladesh were connected through hearts and must act peacefully.  "I do not feel any difference among us.
We understand each other's language. When you are in pain, we get hurt and when we are in pain you are hurt," Banerjee said.  
She also asked the authorities to start an Urdu department at Aliah university and set up a chair in the honour of poet Iqbal.