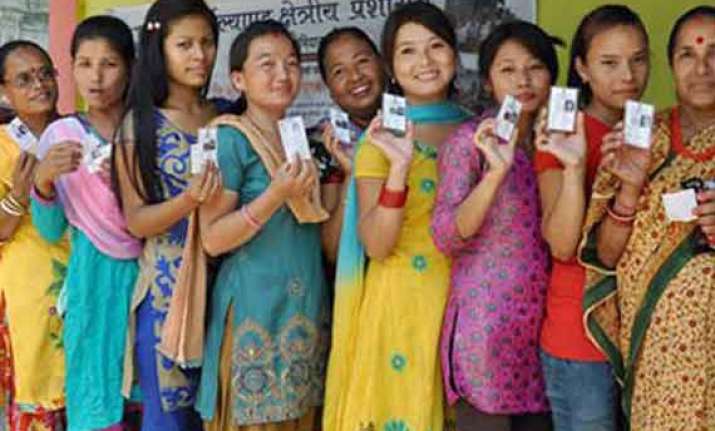 Kolkata: Long queues were seen at various West Bengal booths, as nearly a quarter of the state's electorate cast their vote Thursday in the first two hours of balloting in six Lok Sabha constituencies.
Enthusiastic voters - young and old, men and women - turned up in large numbers to exercise their democratic right for Jangipur, Murshidabad, Malda North, Malda South, Balurghat and Raiganj seats since polling began at 7 a.m., an official said.
"The average percentage is around 20 to 22" till 9 a.m., assistant chief electoral officer Amitjyoti Bhattacharya told IANS.
Polling was peaceful.
An electorate of 83,311,287, including 4,007,898 female, are eligible to choose their representatives from among 78 candidates in 9,755 polling stations spread over four districts - Muslim majority Malda and Murshidabad, besides North Dinajpur and South Dinajpur.