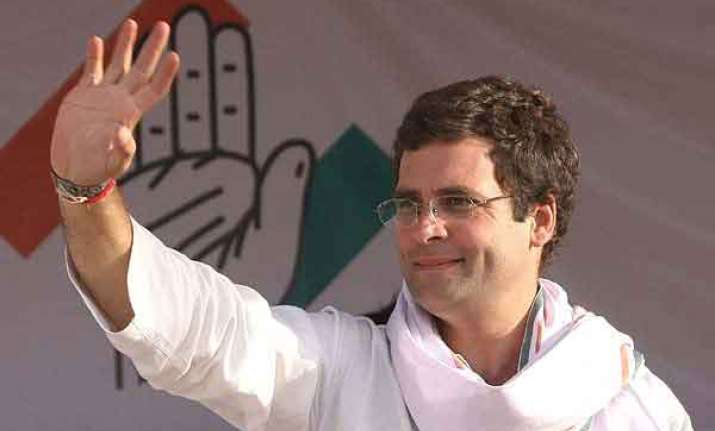 Koraput (Odisha): Accusing the BJD government in Odisha of hijacking the credit for the work done through the welfare programmes of UPA government, Congress vice-president Rahul Gandhi today claimed the state is ruled by "mine mafia" and not by the people's representatives.
"The state government is run by the mine mafia and not by leaders. Valuable minerals worth thousands of crore rupees are looted and state government is aware about it," Gandhi alleged at a public meeting at Semiliguda in the tribal-dominated Koraput district.
"Though the Centre sends thousands of crores for the welfare of tribals, the amount is not reaching the beneficiaries at the village level. The state government is diverting central funds and taking credit without any justification," he said.
While a handful of mafia loot mineral resources of Odisha and become rich, the poor and tribal people do not get any benefit, Gandhi said.
In contrast, the Centre has set up a large number of institutes, medical colleges and hospitals for the betterment of the people, he said.