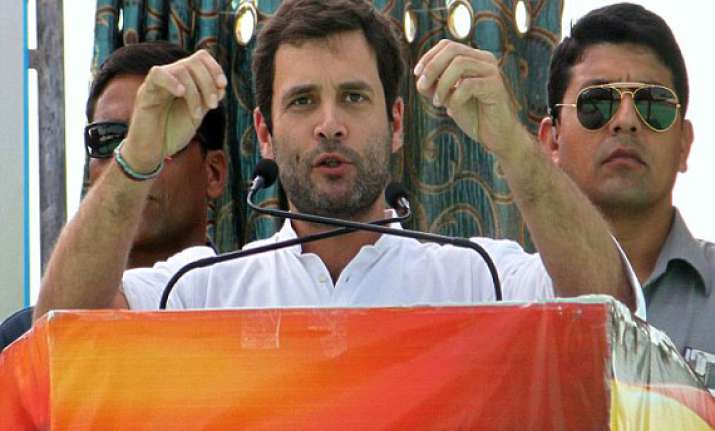 Jaipur: Congress vice president Rahul Gandhi Monday said his party runs a government for the poor and would work for their development if voted to power in the Lok Sabha elections.
Addressing a rally in Rajasthan's Devali town in Tonk district, around 100 km from here, he said the Congress-led UPA government got about 150 million people out of the below-poverty line in the last 10 years.
He said his party would work for the welfare of 700 million people in the country who were earlier classified as "poor" but now no longer live in absolute poverty.
"They are below the middle class, but above the poor class. If voted to power, the Congress aims to work for the development of this class and provide enough opportunities to them so that they can progress," Gandhi said.
The turn-out at the rally was beyond expectations as people broke the barricades put up by the administration to get a glimpse of the Gandhi scion.
Attacking the Bharatiya Janata Party (BJP), Gandhi said the BJP does not see corruption in Rajasthan, Karnataka and Madhya Pradesh.