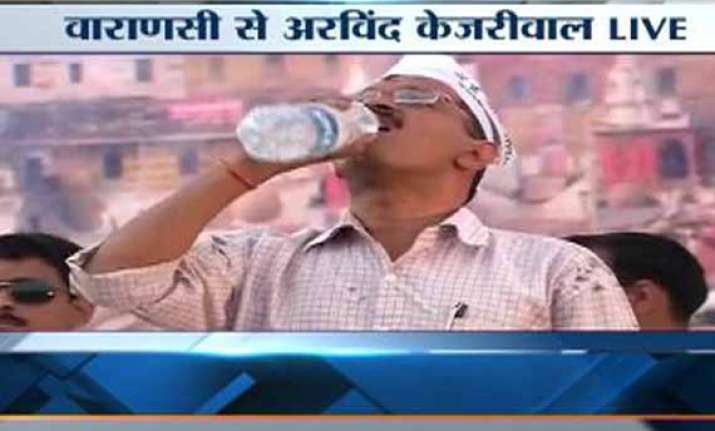 Varanasi: AAP leader Arvind Kejriwal announced Tuesday that he will challenge BJP's prime ministerial candidate Narendra Modi in the parliamentary election from Varanasi.
Speaking at a rally of AAP supporters waving scores of brooms, the party's election symbol, Kejriwal asked aloud if he should contest the Lok Sabha polls from this Hindu holy city.
As the crowds at the Beniyabagh ground responded with a roaring "yes", the former Delhi chief minister declared: "I am ready to accept the challenge."
Amid wild cheering and clapping, a party activist then garlanded Kejriwal, who had said days earlier that he would take on Modi if he got the approval of the people of Varanasi.
Kejriwal dubbed Modi's development agenda as a farce and said he had seen for himself the many holes when he visited Gujarat recently.
He also challenged Modi for a public debate, saying the BJP star had the tendency to avoid the media and public debates.