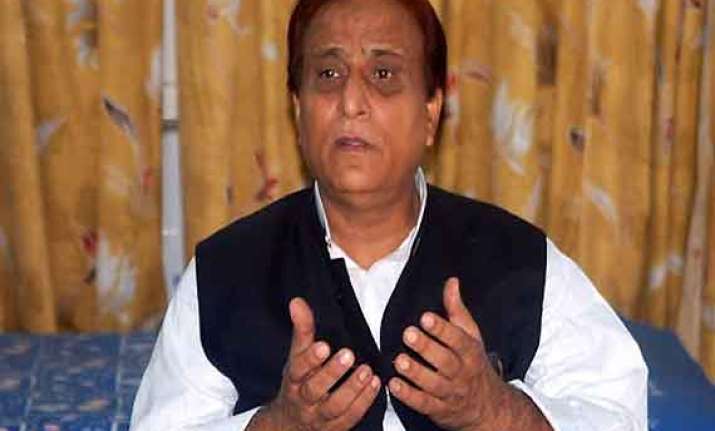 Azamgarh (UP): Senior Uttar Pradesh cabinet minister and SP leader Mohd Azam Khan today asked Congress vice-president Rahul Gandhi to clarify his remarks that Pakistani intelligence agency ISI was in contact with Muzaffarnagar riot victims.
"Rahul Gandhi said Pakistani intelligence agency is in contact with Muzaffarnagar riot victims.You give a clarification," Azam said while addressing a party rally here.
He said Rahul was neither a minister nor an officer, then how has he come to know about the inputs of intelligence department.
"The (intelligence) officer should have been jailed for this and if he has not gone to Rahul, then we demand that he (Gandhi) should apologise to crore of Indians specially Muslims for makig a false statement," Khan said.
He also attacked BJP prime ministerial candidate Narendra Modi for his 'puppy' remark vis-a-vis Muslims during an interview and said, "We are puppies. But I don't feel bad because the person saying this is our elder brother. The difference is only of size."
In June, Modi had said in an interview that he would feel pain even if he was in the back seat of a car and a puppy came under the wheels, while trying to defend himself against allegations of involvement and inaction during the 2002 Gujarat riots.
"A compromise can be made with a killer but not with the murderer of humanity," Khan added.