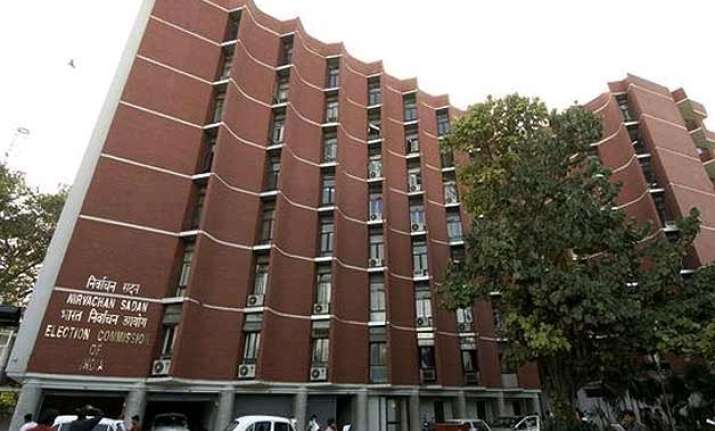 New Delhi: Law Commission has pitched for a stronger Election Commission by giving equal constitutional protection to all members of the poll body and appointing the CEC and the two ECs by a high-powered collegium.  In its report on electoral reforms submitted to the Law Ministry, the law panel has also recommended creation of a permanent, independent Secretariat for the EC. 
The law panel said Article 324(5) of the Constitution should be amended to equate the removal procedures of the two Election Commissioners with that of the Chief Election Commissioner. "Thus, equal constitutional protection should be given to all members of the ECI in matters of removability from office," it said.
The President appoints Chief Election Commissioner and Election Commissioners after the Law Ministry initiates the file for their appointment. The Chief Election Commissioner can be removed from office only through impeachment by Parliament. The government can remove the ECs based on the recommendation of the CEC.
The Law Commission said the appointment of all the Election Commissioners, including the CEC, should be made by the President in consultation with a three-member collegium or selection committee, consisting of the Prime Minister, the Leader of the Opposition of the Lok Sabha (or the leader of the largest opposition party in the Lok Sabha) and the Chief Justice of India.
It said elevation of an Election Commissioner should be on the basis of seniority, unless the three member collegium or a committee, for reasons to be recorded in writing, finds such Commissioner unfit.
The precedent is to appoint the senior-most EC as the CEC.
The law panel report said a new sub-clause (2A) should be added to Article 324 of the Constitution to provide for a separate, independent and permanent Secretariat for the EC along the lines of Lok Sabha and Rajya Sabha Secretariats under Article 98 of the Constitution to further improve the independence of the poll watchdog.
Election Commission is a permanent Constitutional body which was established in accordance with the Constitution on January 25, 1950.
Originally the commission had only a Chief Election Commissioner. It currently consists of Chief Election Commissioner and two Election Commissioners.  For the first time two additional Commissioners were appointed on October 16, 1989 but they had a very short tenure till January 1, 1990.
Later, on October 1, 1993 two additional Election Commissioners were appointed. The concept of multi-member Commission has been in operation since then, with decision making power by majority vote