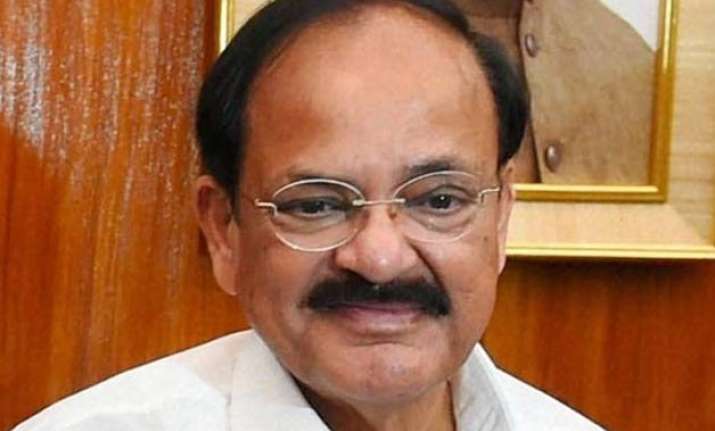 New Delhi: The government yesterday expressed confidence that the land bill will be "eventually" passed, even as numbers appeared stacked against it in Rajya Sabha forcing it to renew the Ordinance on the measure for the third consecutive time.
"At the end of it, I am confident about the passage of the bill... As far as the government is concerned, we want the bill to be approved at the earliest," Parliamentary Affairs Minister M Venakaiah Naidu said.
At the same time, he said that while the government is keen to pass the bill at the earliest, it has to naturally wait for Joint Committee report when the matter has been referred to it.
His remarks have come amid an indication that the Joint Committee of Parliament headed by BJP MP S S Ahluwalia is unlikely to take a final call on the issue during this session.
"I do not know what is going to be the recommendation of the Joint Committee. I do not want to comment on it. I cannot say that," he said.
Naidu said that having referred the bill to the panel, the government must wait for the report to come back to Parliament.
"And then let Parliament discuss it and take a final view in its collective wisdom," he said.
Naidu will be holding a meeting of Union Ministers and Secretaries tomorrow to finalise the government's agenda of business for the Monsoon session, which appears set to be a stormy affair. Government plans to take up 35 items of business during the session including passing over a dozen pending bills.
In the backdrop of opposition closing ranks against the government on various issues like Lalitgate and Vyapam, the minister also appealed to Opposition parties to "understand the desire" of the people and "cooperate" in proper functioning of the House.
Amid signs of a no rapprochement between the government and the opposition over land bill, over a dozen Chief Ministers belonging to Congress and other major parties today boycotted a meeting convened by Prime Minister Narendra Modi, who regretted that the deadlock was seriously impacting rural development.
Nine chief ministers of Congress-ruled states besides those of West Bengal, Tamil Nadu, Uttar Pradesh and Odisha kept away from the meeting of NITI Aayog's Governing Council chaired by Modi expressing their opposition to proposed changes being brought by the government in the land acquisition bill in the coming session of Parliament.
They opposed "dilution" of the provisions of the original act of 2013 in regard to consent of farmers and exemption from social impact assessment.
Even BJP ally and Punjab Chief Minister Parkash Singh Badal had a word of caution that no land should be acquired without the consent of farmers and land owners and that social impact assessment should apply to all acquisitions.