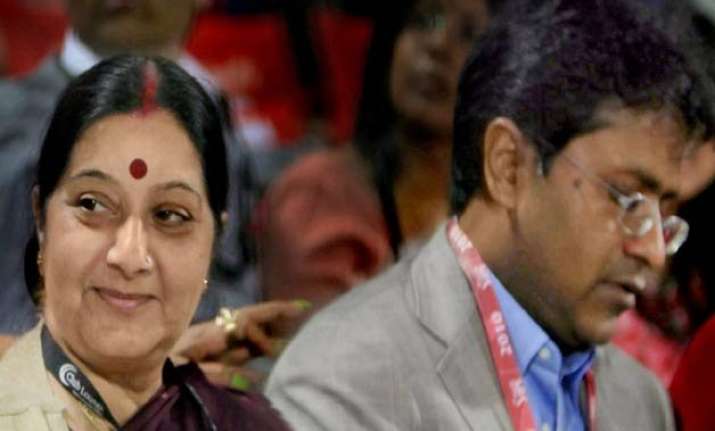 New Delhi:   Amid a controversy over former IPL chief Lalit Modi offering directorship in a family-run firm to External Affairs Minister Sushma Swaraj's husband, the company today said the offer was withdrawn before it could be considered by its board.
The disclosure about Lalit Modi having offered a position of Alternate Director to Swaraj Kaushal, husband of Sushma Swaraj, on the board of Indofil Industries has kicked off a controversy about alleged conflict of interest.
Mumbai-based Indofil is an integrated chemical company and is part of the group headed by K K Modi, father of Lalit Modi. Its board of directors include members of the Modi family, among others.
Reacting to the controversy, K K Modi, Chairman and Managing Director of Indofil Industries, said the proposal for appointment of Kaushal was withdrawn by his son even before it could be brought for consideration of the company's board.
"So, the board never considered that request. That's the current situation," he added.
"Lalit didn't give him (Kaushal) any power but a proposal that Kaushal be appointed as an Alternate Director of the company," K K Modi said, while adding as he was "not on the board, so where is the conflict of interest".
"No director can be appointed without following the rules and regulations which are laid out by law," the senior Modi said.