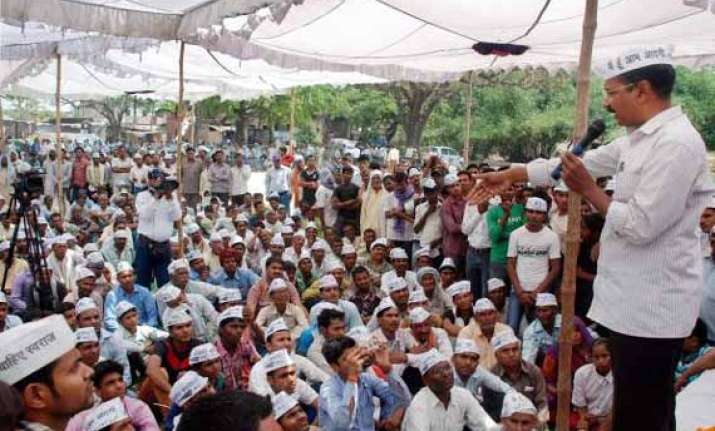 Varanasi: AAP leader Arvind Kejriwal, who admitted he should have consulted the people before deciding to quit as Delhi chief minister, has launched a dialogue with voters here as he takes on his formidable BJP rival, prime ministerial candidate Narendra Modi.
Shortly after arriving here after an overnight train ride from Delhi Tuesdaynight, Kejriwal held a two-hour question-answer meeting with voters.
"Kejriwal removed whatever confusion and doubt I had about AAP. He talks like any common man, not like the fair-weather politician who surfaces once in five years to make tall promises and never shows his face till the next election," Gharahu Ram, a cycle rickshaw puller, told IANS.
Gharahu Ram was one of the 2,000-odd people who gathered at the playground of a school to listen to Kejriwal.
"I will hold hundreds of 'jan samvad' (interactive sessions) in the nook and corner of Varanasi till campaigning ends for the May 12 polls. People want to ask questions and tell me about their problems," said Kejriwal.