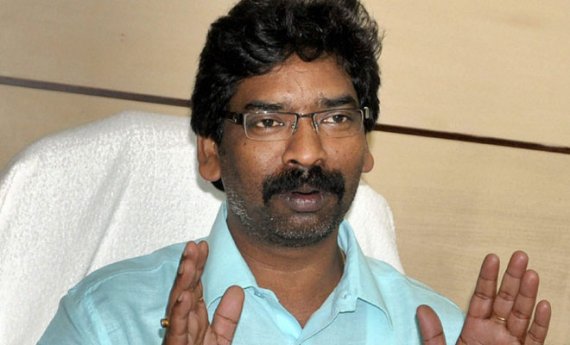 Ranchi: Leaders of ruling alliance partners—Jharkhand Mukti Morcha (JMM), Congress and Rashtriya Janata Dal (RJD)—on Saturday said they would again meet to discuss pre-poll alliance shortly, hours after the Election Commission announced dates for Jharkhand assembly elections.
"It will be clear within three/four days after discussions," JMM general secretary Suprio Bhattacharya said when asked on whether the party would go for pre-poll tie-up. "We are ready for the elections under the leadership of chief minister Hemant Soren and under the direction of Guruji (JMM president Shibu Soren)," he added.
RJD leader and Jharkhand water resources minister Annapurna Devi said her party was ready for alliance with the ruling parties and "final touches" on seat adjustments would be made in three/four days.
"Talks have already begun and the status will be known within three/four days after final touches on seat adjustment is given," Devi said.
Stating that the RJD workers have submitted a list to contest 25 seats to the party, she said, "We know we won't get that many seats. But we will place 15 to 20 winnable seats."
Jharkhand Pradesh Congress Committee general secretary Alok Dubey said the party convened an extended working committee meeting on 27 October and a detailed report would be handed over to party high command.
The JMM-led government, supported by RJD and Congress along with smaller parties and independent members of legislative assembly (MLAs), is ruling the state from July last year. Along with Jammu and Kashmir, polling in Jharkhand will be held in five phases—25 November, 2, 9, 14, and 20 December, and counting of votes will be done on 23 December.