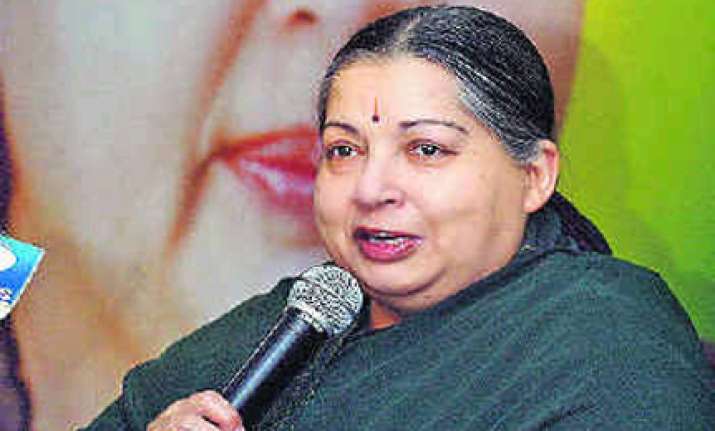 All India Anna Dravida Munnetra Kazhagam (AIADMK) general secretary J Jayalalitha has appealed to voters in Malad and Sion-Koliwada Assembly constituencies to elect her party's candidates in the October 13 elections.
The former Tamil Nadu Chief Minister, in a statement, cited many instances where she helped Maharashtra Government and people of the state.
"In 1993, when Latur was devastated by an earthquake, the Government headed by me donated Rs 2.33 crore to Maharashtra Government for relief of the quake-affected people," she said.
"For an ancient Ganesh temple in Mumbai's Dharavi area, which has a concentration of Tamils, Rs 30,000 was donated by me through the AIADMK Maharashtra unit," she said.
"After learning through a newspaper about the plight of a Marathi woman subjected to inhuman torture, I donated Rs one lakh to her. For the heart surgery of a party worker in Dharavi, Rs 60,000 was arranged by me," he said.
Jayalalitha also dwelt on how AIADMK provided relief during heavy rains which ravaged Maharashtra in 2005.
For students studying in Tamil in Maharashtra, text books worth Rs 7.42 lakh were provided by AIADMK Government in 2004, Jayalalitha said.
AIADMK was in power in Tamil Nadu for five terms and was the first to implement the free noon meal scheme for poor school children, she said. PTI