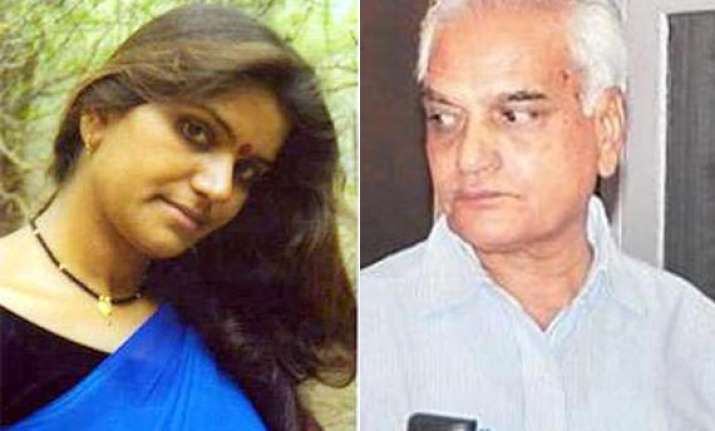 New Delhi : Sex, lies and scams have become synonymous with Indian political system. Ever since India gained independence, the country  has been plagued with numerous sex scandals involving some of the  top notch politicians.
One disgraceful scandal that  shook
Ashok Gehlot
led Congress  government in Rajasthan was Bhanvri Devi sex scandal in which the then Water Resource Minister Mahipal Maderna was involved.
Bhanvri Devi, 36, was as an assisting nurse and midwife from Jaliwada village Rajasthan. She went missing on September 1, 2011 and the case came into limelight when her husband, Amarchand, accused Mahipal Maderna of kidnapping her.
Bhanvri Devi allegedly was trying to strike a deal with Maderna in which she demanded monetary benefits in return of a video clip that showed her in a compromising positions with Maderna and few other people.
Eventually, on October 26, Maderna was dismissed from Gehlot government.
Almost a month after Maderna was sacked, Rehana who was the girlfriend of the main suspect in this case, Shahabuddin, handed over an audio clip to the media. The clip consisted of the conversation between Shahabuddin and Rehana that took place in Jodhpur Central jail.
In the audio clip, Shahabuddin was heard saying that Bahnvri was abducted by Pradeep Godara who was a wanted criminal in Rajasthan. He was also heard saying that he had no clue about Bhanvri's whereabouts and he was charged falsely in the case.
Subsequently, Maderna was arrested a month after the audio clip became viral in the media. He was placed in front of three other people involved in the crime, Sahiram Bishnoi, Shahabuddin and Sohan Lal Bishnoi in the jail.
CBI interrogations revealed that Maderna and Congress legislator Malkhan Singh were the masterminds behind the entire conspiracy. The conspiracy was hatched to bring to an  end Bhanvri Devi's blackmailing. Sahiram Bishnoi, Shahabuddin and Sohan Lal Bishnoi were hired by the politicians to kidnap Bhanvri.
Later on, Bhanvri's body was recovered from Jaloda village in Jodhpur that was disposed off by the Bishnaram gang.