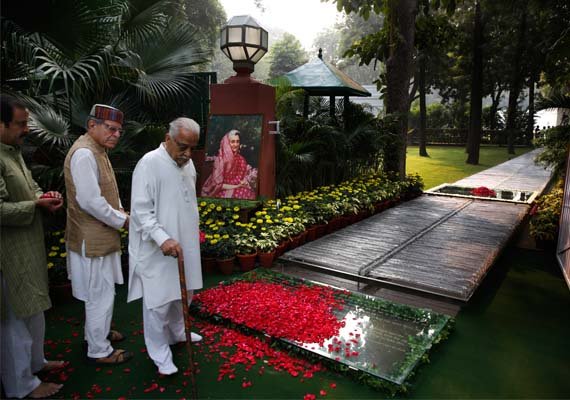 New Delhi: Congress today termed as "disgusting" and "petty-minded" the way the Narendra Modi Government marked the death anniversary of Indira Gandhi while the ruling BJP wondered if that party prefers to see history through the "perspective" of Nehru-Gandhi family.  
"It is petty-minded, it is partisan and disrespectful to those who gave their lives to their country, particularly Indira Gandhi who gave hers for the unity of this country," Deputy Leader of the Opposition in Rajya Sabha Anand Sharma told reporters here, adding, it showed Modi and BJP for what they are.
The Centre today celebrated Sardar Patel's birth anniversary, which coincides with former Prime Minister Indira Gandhi's death anniversary, as National Unity Day with Modi flagging off the 'Run for Unity' campaign here this morning.  
Unlike the previous Congress-led UPA Government which used to commemorate Gandhi's death anniversary with wide media publicity and events, the new government has instead chosen to celebrate Patel's birth anniversary.
Sharma said it was "ironical" that Modi was flagging off 'Run for Unity' and not even mentioning "the supreme sacrifice of one of the greatest leaders of our times".