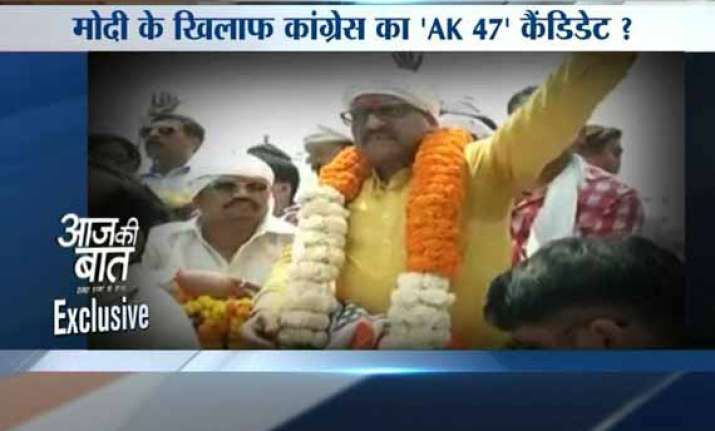 New Delhi:  Responding to the expose of India TV in which it was revealed that the Congress candidate Ajay Rai had purchased a few AK-47 rifles, the BJP general secretary Amit Shah today asked Congress to explain why the party is silent on this report.
Amit Shah demanded a thorough probe into the entire episode so that the truth comes out.
It should be recalled that in a major revelation Thursday night  on
Rajat Sharma
's Aaj Ki Baat on India TV, Ajay Rai, the Congress candidate fielded against BJP prime ministerial candidate Narendra Modi, has been accused of buying AK-47 rifles from underworld don Shahbuddin in Bihar.
This has been revealed in a 82-page report sent in 2003 by the then Director General of Bihar Police D P Ojha to the then UP Home Secretary.
Ajay Rai was then ex-MLA from Kolasala, Varanasi, and the report mentions him as a criminal associate of Mohammed Shahbuddin, now in jail.