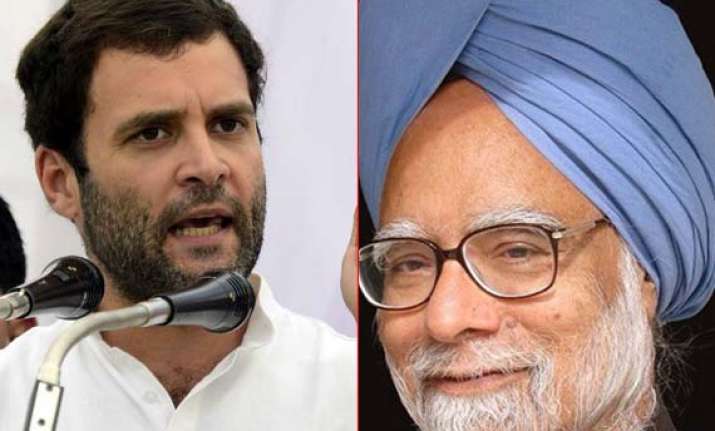 Ahmedabad: Congress vice president Rahul Gandhi on Thursday conceded the words he had chosen to trash the ordinance on convicted lawmakers might have been wrong but not his sentiment. Rahul had used the word 'nonsense' for the government ordinance.
"My mother (Congress President Sonia Gandhi) told me the words I used were wrong. In hindsight, may be the words I used were strong but the sentiment was not wrong. I am young....," the Congress vice president told reporters.
Rahul, whose open denunciation and mounting public opinion against the ordinance and the related bill, forced the government to repeal the ordinance, also said he had the right to voice his opinion and claimed a "large part" of Congress party wanted the ordinance withdrawn.