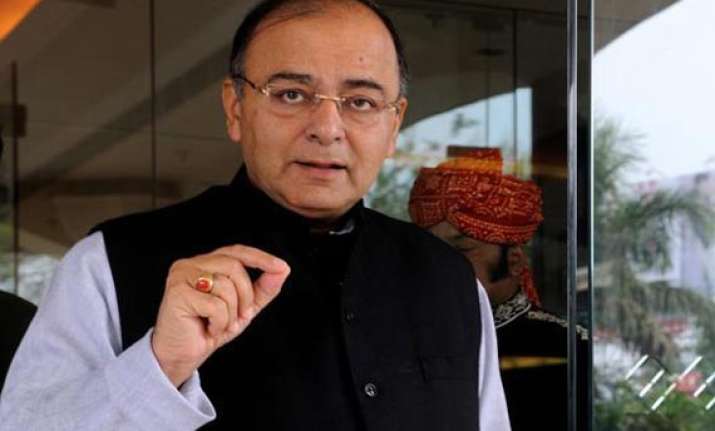 New Delhi: BJP leader Arun Jaitley Wednesday sought to rubbish Rahul Gandhi's comparison of Narendra Modi to Adolf Hitler and alleged that the steps taken by the Nazi leader inspired Indira Gandhi during the Emergency.
In an article "Whose role model was Hitler" on the Bharatiya Janata Party website, Jaitley said the Congress vice president would be aware of the excesses during the Emergency imposed in 1975.
"Yesterday (Tuesday), I heard a few extracts of the speech delivered by Rahul Gandhi in Gujarat. He compared (Gujarat Chief Minister) Narendra Modi to Adolf Hitler.
Rahul Gandhi may have been a young child in 1975 when his grandmother Indira Gandhi as prime minister decided to proclaim the internal Emergency.
Surely, he is not unaware of what happened during those 19 months of the Emergency," Jaitley said.