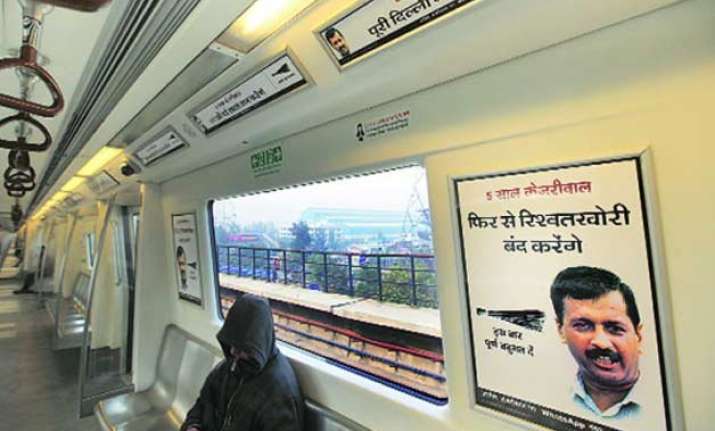 New Delhi:  The Delhi High Court today said it would wait for the Centre's response before passing any order on a plea seeking to restrain AAP government from launching its publicity campaign and advertisements allegedly glorifying Chief Minister Arvind Kejriwal.  
The high court asked the Centre's counsel to take instruction on what steps they have taken on the Supreme Court guidelines issued in this regard in its judgement of May.  '
"Get instruction on what steps you have taken on the guidelines of the Supreme Court. Centre shall take instruction on the issued raised in this petition, then we will think about it," a bench of Chief Justice G Rohini and Justice Jayant Nath said while posting the matter for July 27.  
The court was hearing a PIL filed by Congress leader Ajay Maken, who sought direction to restrain the "Delhi government from airing its recent audio visual TV advertisement and also its recent advertisement".
Maken, chief of the party unit in Delhi, also sought direction to restrain the city government from publishing the names of Kejriwal in any of its current or future advertisements, that are allegedly in violation of the Advertisement Guidelines, 2014.
The petitioner through senior advocate Vikas Singh also sought a direction "calling upon the Centre to constitute the three-member body, as envisaged in government Advertisement Guidelines, 2014".
Hearing PILs by NGOs, the apex court, in April last year, had ordered setting up of a panel to frame comprehensive guidelines to help end the abuse of public advertisements for political mileage.
The petitioner said the Centre has failed to put in place the three-member body, and taking advantage of the situation, the Delhi government was "constantly violating" the guidelines by repeatedly airing politically-motivated advertisements on TV, newspapers and radio from promoting the party in power (AAP).