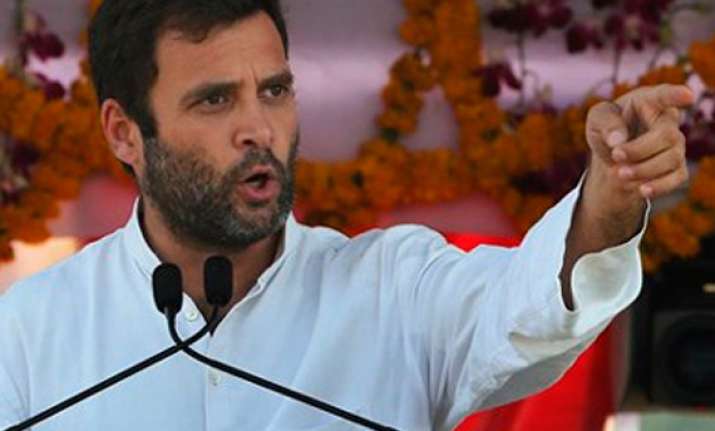 Latur (Mah): In a blistering attack on Narendra Modi, Rahul Gandhi today dubbed the Gujarat model propagated by Narendra Modi as a "toffee model", saying it has benefited only one industrialist in the state, ignoring the interests of the farmers and the poor.
He also said while the BJP talks of empowering women in its election campaign posters, its party activists along with RSS cadres beat up women going to pubs in Mangalore (Karnataka) and the Gujarat Chief Minister uses his powers and police machinery to tap the phone of a woman.  
"Let me tell you about the Gujarat model. Have you heard of (L K ) Advani. Advani, Jaswant Singh have been sidelined.  
Now a new neta (leader) has emerged. He is Narendra Modi.  
Earlier, there was a partnership between Atal Bihari Vajpayee and Advani.