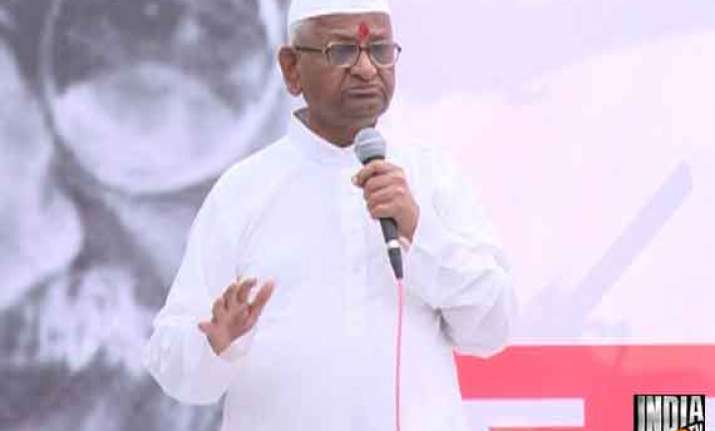 Bhubaneswar: The freedom as envisioned by the martyrs has not yet been achieved and the people should get ready to fight a second freedom struggle, social activist Anna Hazare said here Tuesday.
The present political system was interested only in personal ambitions and favouring industrialists and corporates, neglecting the common men and peasants, said Hazare while addressing a gathering here.
Hazare said the change is possible when the central focus of the government would be on rural areas. "The focus should have been on the villages after independence but the priority has been given to cities," he said.