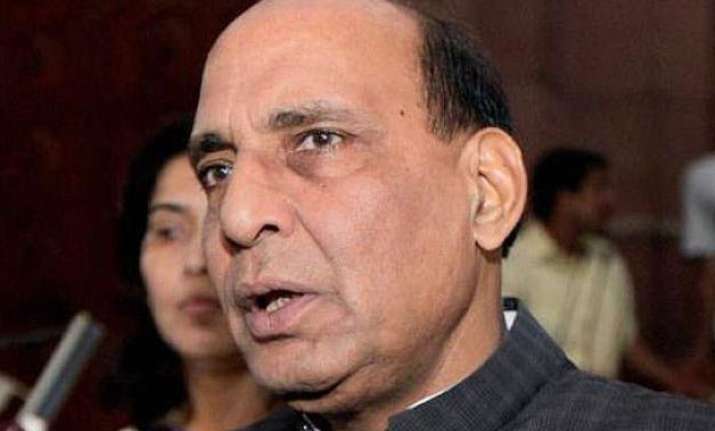 New Delhi:  Home Minister Rajnath Singh on Friday credited cabinet colleague Nitin Gadkari for giving shape to former prime minister Atal Bihari Vajpayee's dream project 'Pradhan Mantri Gram Sadak Yojana'.
Praising Gadkari, he said: "When Gadkari ji's age was just 42 in 1999, the basic concept of Atal ji's dream project 'Pradhan Mantri Gram Sadak Yojana' was created by him."
Rajnath Singh made the remark while delivering a speech at Maharashtra Sadan during the release of Road Transport and Shipping Minister Gadkari's book 'Bhavishya Ka Bharat'.
"I sometimes wonder how he manages to keep himself happy despite being engaged in so much work. His book highlights his vision for a better India, his ideas and solution to several problems that plague our country," Rajnath Singh said.
"We don't want an imported economic model in India. The economic model given to us by Mahatma Gandhi, Deen Dayal Upadhyay and Ram Manohar Lohia is the perfect model for our country," he added.
Besides Rajnath Singh, BJP president Amit Shah was present at the function.
Shah said Gadkari has the capability of thinking out-of-the-box and give it a logical conclusion.
He said Gadkari was the first person to successfully implement PPP (public-private partnership) model in Maharashtra, which was later emulated by other states.
"As the BJP president, I saw him work very hard. He would meet everyone who came to him and listen to their problems. People would not hesitate to meet him even at 1 in the night. To be honest, I won't be able to do the same."
As the home minister was speaking, power went off, but it was restored soon.