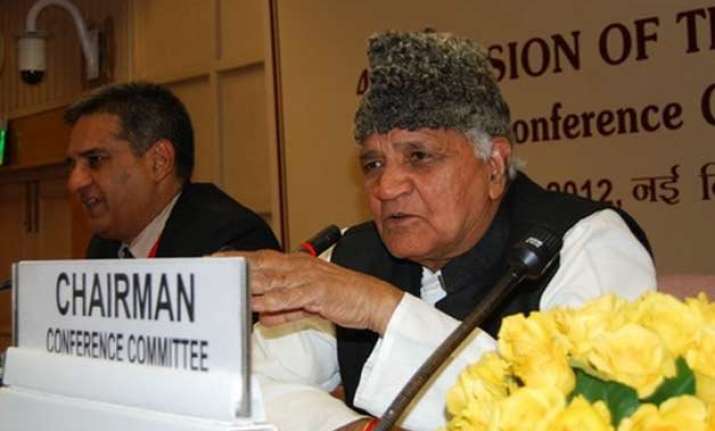 Faridabad: Former Haryana minister Pandit Shivcharan Lal Sharma yesterday claimed to have received a letter in which a person from Palwal has threatened him of life if he continues to meet with the people in his area.  Sharma received the letter at his residence today by an ordinary post.
According to Sharma, the person who has sent him the letter has identified himself as Ajay Gujjar, Camp Colony, Palwal.
In the letter, the former minister said, the person has said that the time was over for Sharma and he would be shot as soon as there was a right opportunity. The person has also threatened him against meeting the masses and warned Sharma against contesting elections.
Soon after getting the letter, Sharma's son and former senior Deputy Mayor Mukesh Sharma informed the police, who have taken the letter in their possession.  Police has offered a security cover to Sharma but he is said to have refused. The former minister has asked the police to investigate the letter.