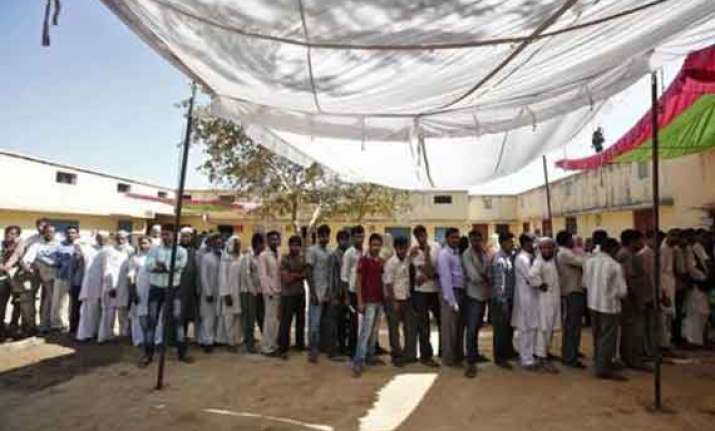 Muzaffarnagar: The Election Commission has ordered repolling in three polling booths in the riot-hit Muzaffarnagar tomorrow, following complaints of irregularities by a BSP candidate.
Repolling will be held in the three booths in the district tomorrow, Additional District Magistrate Indermani Tripathi told PTI.
Kadir Rana, the BSP candidate from Muzaffarnagar constituency, and an accused in the riots, had filed a complaint with the Election Commission about irregularities during polling on April 10 in the district.  
Besides Rana, Samajwadi Party's Virender Singh, BJP's Sanjeev Balyan, and Congress's Pankaj Aggarwal are in the fray for the Lok Sabha elections in the district.  
As many as 68.27 per cent of the electorate including hundreds of riots victims had voted on the polling day.  
More than 250 people, who were displaced in last year's communal riots in the district, exercised their franchise at Khampur village where they are now living in a newly constructed housing colony.