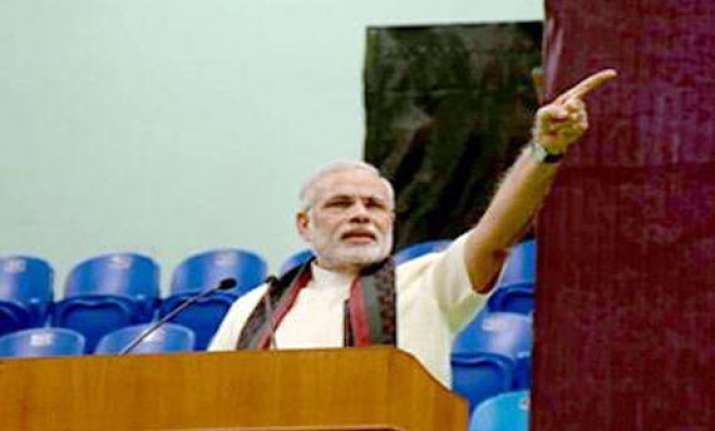 New Delhi, Feb 20: Congress today had a dig at Narendra Modi for his remarks on the importance of "branding" and "packaging" in today's world, saying that was "only one truth" the Gujarat Chief Minister spoke.
"Modi spoke only one truth during his visit to Shri Ram College of Commerce here and that was about packaging and marketing. After a long time, he spoke something true about his methodology that packaging and marketing is important. He is actually riding on these factors," AICC in-charge for Gujarat Mohan Prakash told reporters here.
During his visit to the college here around a fortnight back, Modi had stressed on the importance of "packaging" and "branding" in today's world projecting himself as a person, who can think differently and bring about a change.
The AICC leader had a word of caution for Modi, saying, "Ground realities and truth are always different".
A section within BJP has been demanding that Modi be declared as the party's Prime Ministerial candidate for the 2014 Lok Sabha polls. Congress has repeatedly sought to dismiss the Gujarat Chief Minister's development claims.